Hold the Presses! We've achieved R-2!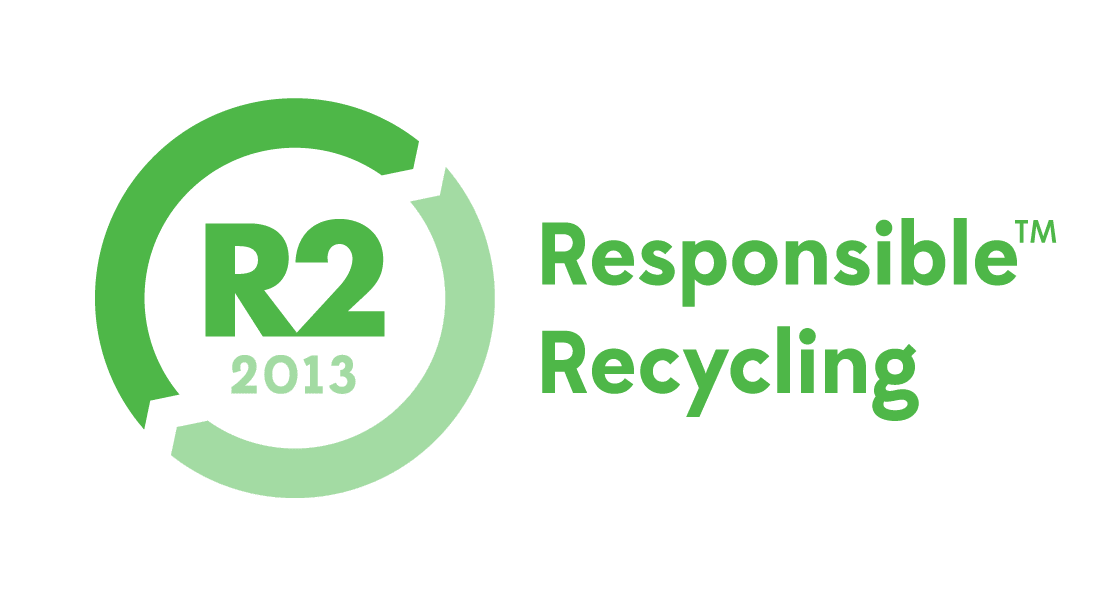 FOR IMMEDIATE RELEASE – June 25th, 2019
IT Services Firm, NexTech, Advances Electronic Waste Disposal Solutions
with R2:2013 Standard Certification to Protect Environment and Personal Data
Pearl, MS – NexTech Operations, LLC, a MS-based IT services firm is pleased to announce that it has obtained R2:2013 Standard certification, which is the industry-leading certificate for e-waste disposal that provides for quality, transparency, and environmental and social responsibility.
NexTech, founded in 2008, works with clients in healthcare, legal, defense, banking, financial services and manufacturing industries by providing specialized IT services known as ITAD – Information Technology Asset Disposition. ITAD services encompass the removal and disposal of e-waste that includes decommissioned and discarded IT assets/equipment such as network servers, laptops, monitors, and almost anything that plugs into an outlet. The ITAD process involves reverse logistics, data destruction, and recycling of those discarded IT assets/equipment.  R2 certification requires adherence to proper and legal standards for IT disposal, and it is the leading certification for demonstrating best practices and commitment to the protection of customer data and environmental responsibility.
Data breaches increase in frequency with each passing day, and the cost of these breaches is skyrocketing. In the United States, the average cost of a data breach was $7.91 million per organization. At the same time, more than 12 million tons of e-waste is produced in the U.S. each year – a number that's expected to increase by 33% by 2020. Of those 12 million tons, only 15%-20% is recycled, which means electronics are steadily piling up in landfills and harming the environment with numerous toxins as well as potentially exposing personal and sensitive data that remains stored on devices. The improper handling of e-waste exposes a company to increased risk including significant legal liabilities, substantial fines and subsequent public relations crises. NexTech is committed to partnering with customers to ensure they are protected and achieving R2 is a key indicator of those capabilities.
NexTech CEO, Brad Cohen, discussed the reasons behind the R2 effort, "Our clients and partners depend on us to deliver best-in-class services, and we are dedicated to evolving our company, processes and facilities to meet and exceed standards in our fast-paced industry. As to why we chose to obtain the R2 certification, we saw the ITAD landscape changing and knew R2 certification was crucial to our customers' business strategies and core values. R2 demonstrates our commitment to providing the most reliable and trusted methods for handling e-waste disposal. While it may sound simple in theory, the fact is that proper IT asset disposal is quite complex, involving legal compliance pertaining to data and environmental issues. It also requires a significant investment in facilities and capital equipment, as well as hiring and training the right employees. Though it's a complex process, our goal has been to make it simple for our customers, and that's what we've done. From a client standpoint, we are a turnkey ITAD solutions provider and are well-positioned to manage complex reverse logistics needs to reduce their exposure as they replace and upgrade millions of IT devices. It gives them peace of mind knowing they are disposing of equipment the right way."
Mike McDade, COO at NexTech, led R2 efforts and commented on the certification process. "The entire NexTech team excelled at developing and implementing the policies and processes to support ISO 9001:2019, ISO 14001:2019, OHSAS 18001:2019, and R2 certifications. We implemented preeminent quality control and compliance systems at our facility, and I believe NexTech has the most optimized program for both cost and quality efficiencies and scalability in this industry."
About Nextech:
Headquartered in Pearl, MS, NexTech is a full-service, international resell and reverse logistics business focused on the IT and electronics sectors. NexTech partners with the leading law firms, manufacturers, carriers, lessors, retailers, resellers, and large corporate accounts to handle their regional reverse logistics needs. With a state-of-the-art processing center in Mississippi, NexTech serves as a single-source solution for its partners, offering the full range of reverse logistics capabilities, including takeback, collection, inventory, data sanitization, repair, recycling and resell.
In June 2018, Evolution Capital Partners completed its acquisition of NexTech in partnership with the company's co-founder and CEO, Brad Cohen.
The R2 Standard is the premier global environmental, worker health and safety standard for the electronics refurbishing and recycling industry. For more information on NexTech, please visit www.nextechpartners.com.
Media Contact
Beth Savage Zito
980-257-7260
###